DIRENZA - Proven Performance
We love being in control. That's why we design all our products in-house
At Direnza, every performance product undergoes extensive testing and development before it is launched, no matter whether that part is a radiator, intercooler, downpipe or engine mount. Can't find what you need? We can manufacture custom parts for special projects. Just tell us what you need and we will create it for you.

Finger on the pulse of performance
Our engineers are always finding new ways to increase vehicle performance. Direnza products are based on the findings of extensive research into the limitations of standard parts. Issues such as mediocre radiator cooling efficiency, or restricted intake airflow are normally the result of a manufacturer prioritizing production cost over quality. Direnza does not operate with the same restrictions and strives to enhance vehicle performance with premium quality products.

The Direnza difference
Direnza has invested in cutting-edge equipment to support engineers in their pursuit of performance while increasing the speed of product development and raising overall product quality. Our hand-held 3D scanning device allows rapid measuring of a part's dimensions and even the space in which a part fits. This data guides exciting new concepts drawn by Direnza engineers using sophisticated Computer-Aided Design software.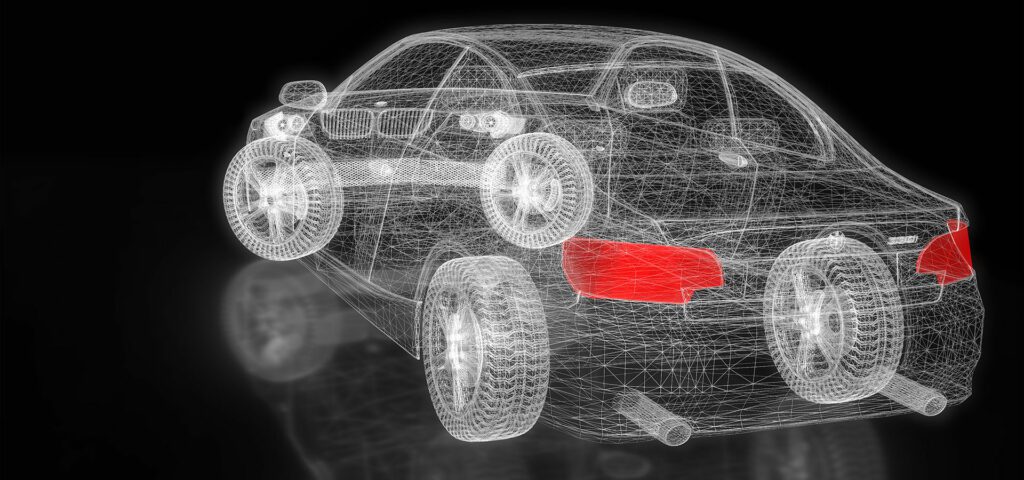 From computer screen to reality
Once completed, CAD drawings are brought to life by our high-tech 3D printing equipment, creating prototypes on-demand and with incredible accuracy. These mock products are used for test-fitment to vehicles, and allow engineers to hone their designs before batch production.
Direnza's new plasma cutting machinery is another method used by engineers for fast production of prototype parts, and also creating final designs. Cutting sheet metal at 20,000C, the hot plasma comes very close to breaking the sound barrier as it passes through material, achieving a clean and high quality finish in the process.

Testing, testing…
Once engineers are satisfied with a prototype's fitment to the vehicle, parts are then rigorously tested on the dynamometer to prove their performance. Data gathered from these tests is analysed in minute detail by Direnza experts to ensure the product delivers on its promise, before the part undergoes real-world tests on the road and on the race track to test its durability.

Fast fleet
Direnza has an exciting range of development cars at its disposal, primed and ready for testing new performance products at a moment's notice. We are petrolheads through and through, and aim to achieve excellence in everything we do. No matter whether you're looking to improve your car's appearance, handling, acceleration or soundtrack, Direnza is here to help – and inspire.