Xtreme Clutch Kit For Peugeot 307 1.6L
Fits:
Peugeot 307 1.6L 12/01-04 TU5JP4


Stage 1 - Heavy Duty Organic Clutch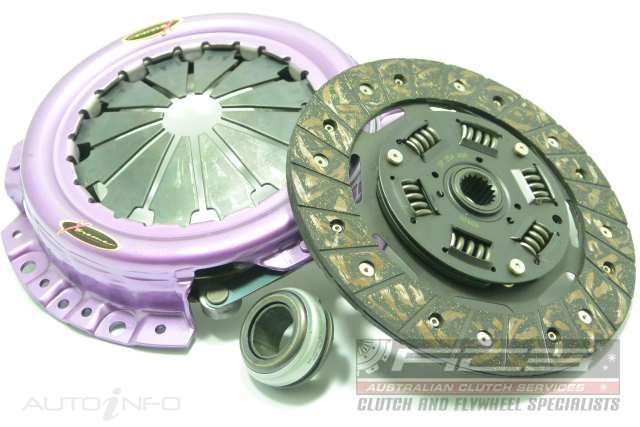 Heavy Duty Organic Clutch Kit
Primarily designed for high performance road-going vehicle, Xtreme Clutch Stage 1 clutch kits deliver substantial increases in perfomance and power holding capabilites whilst retaining ease of drivability. These kits include an organic friction disc with rigid or sprung options available.
Item Details:
Product Code: KCT20003-1A
Type: Heavy Duty Organic Clutch Kit
Disc Diameter (mm): 200
Spline Diameter (mm): 20.8
Spline Count: 18
Torque (Nm): 234
Torque(ft lb): 172.59
Stage 2 - Heavy Duty Sprung Ceramic Clutch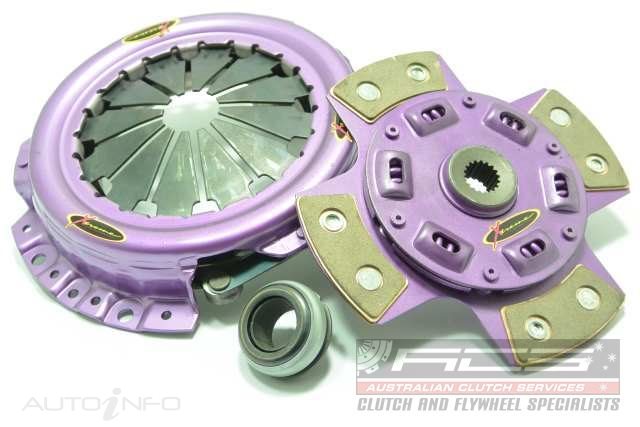 Heavy Duty Sprung Ceramic Clutch Kit
Xtreme Clutch utilises the latest ceramic technology in their Stage 2 perfomance kits. The kits are available in either a cushioned (DCB) or a sprung (DSB) style button friction disc. Mated to a high performance pressure plate, the Stage 2 clutch is good for road and track vehicles requiring a higher level of power holding capability.
Item Details:
Product Code: KCT20003-1B
Type: Heavy Duty Sprung Ceramic Clutch Kit
Disc Diameter (mm): 200
Spline Diameter (mm): 20.8
Spline Count: 18
Torque (Nm): 355
Torque(ft lb): 261.83
More Information

| | |
| --- | --- |
| Manufacturer | Xtreme Clutches |